Image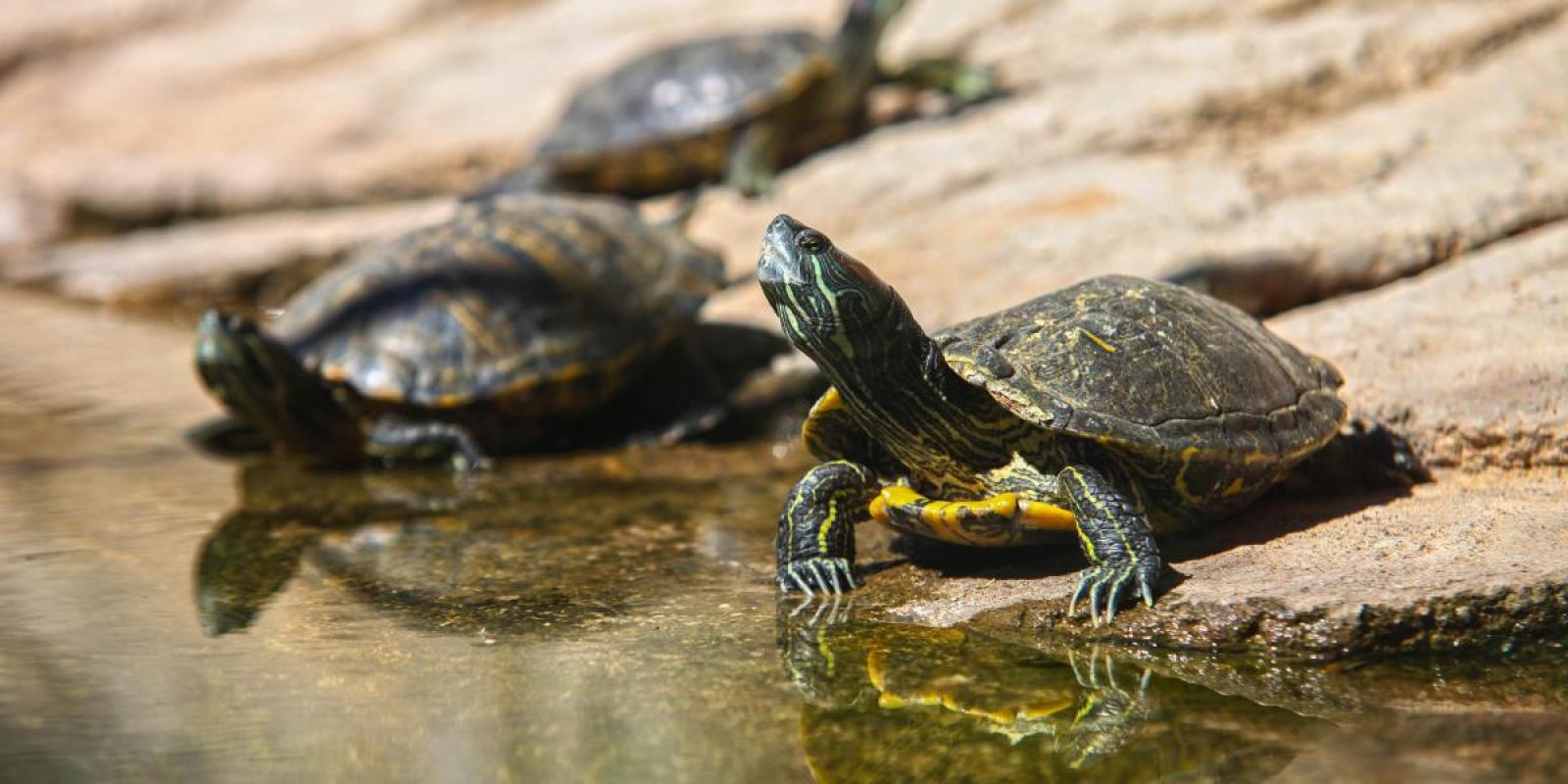 Fact:
These semi-aquatic terrapins inhabit almost any permanent water body and can tolerate extreme variations in temperature.
Habitat:
Lakes, ponds swamps and slow-moving rivers.
Threats:
None recorded.
Range:
Eastern United States and Northern Mexico. Naturalized populations exist in Africa, Asia and Europe.
Additional Information:
These terrapins are omnivores eating a wide range of plants and animals. Their beautiful colouration and hardiness have made them the most popular pet turtle worldwide.