Image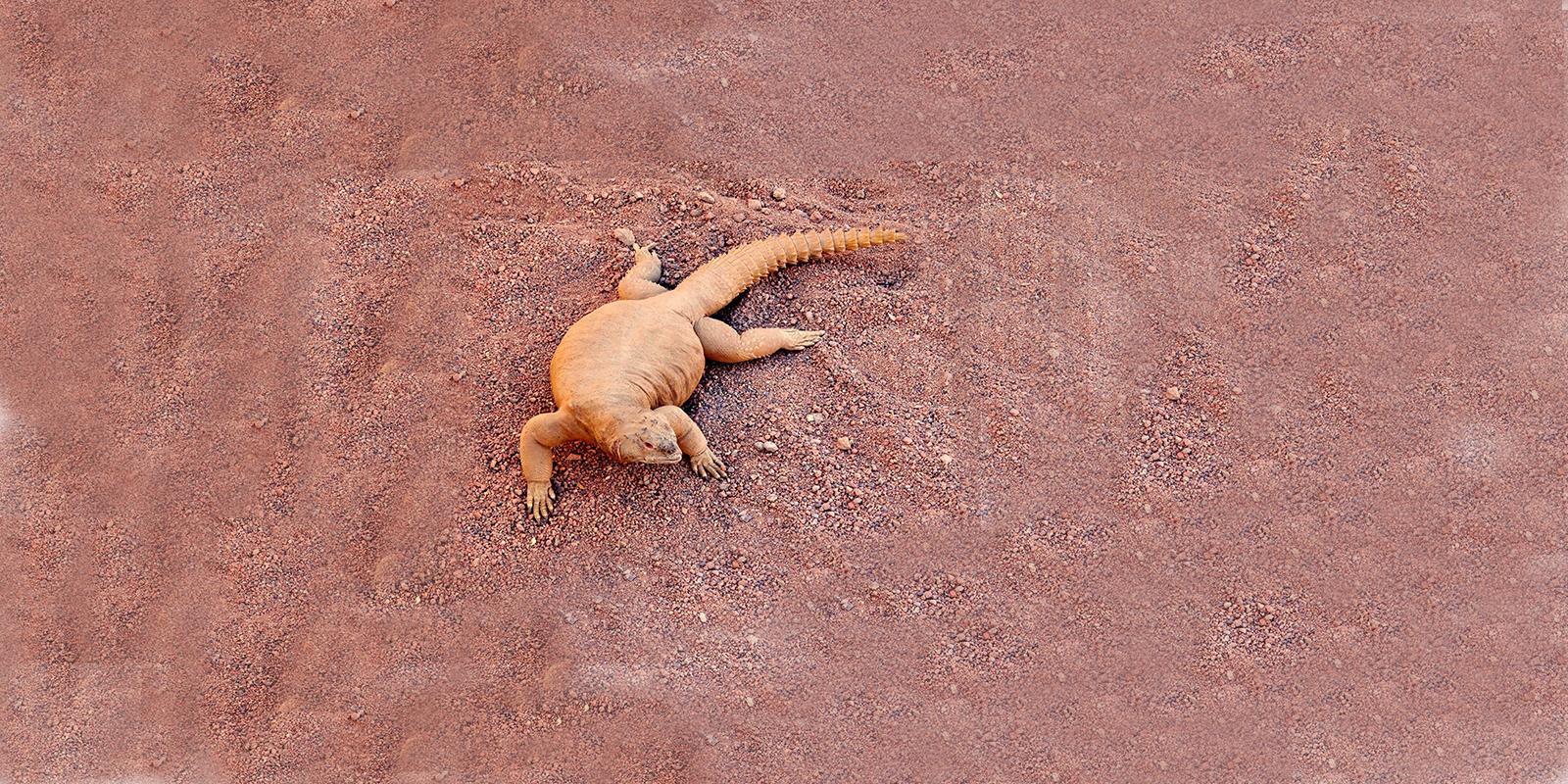 Leptien's Spinytailed Lizard
Fact:
Known locally as "dhubs". These are primarily herbivores, eating shrubs and other plant material. Habitat: Desert habitat with firm sand, soil or soft rock substrates.
Threats:
Habitat loss due to encroaching development.
Range:
Eastern UAE, Jebel Ali, Al Ain, Oman.
Additional Information:
Dhubs live in colonies and dig extensive and deep burrow systems where they stay on cooler days.