Image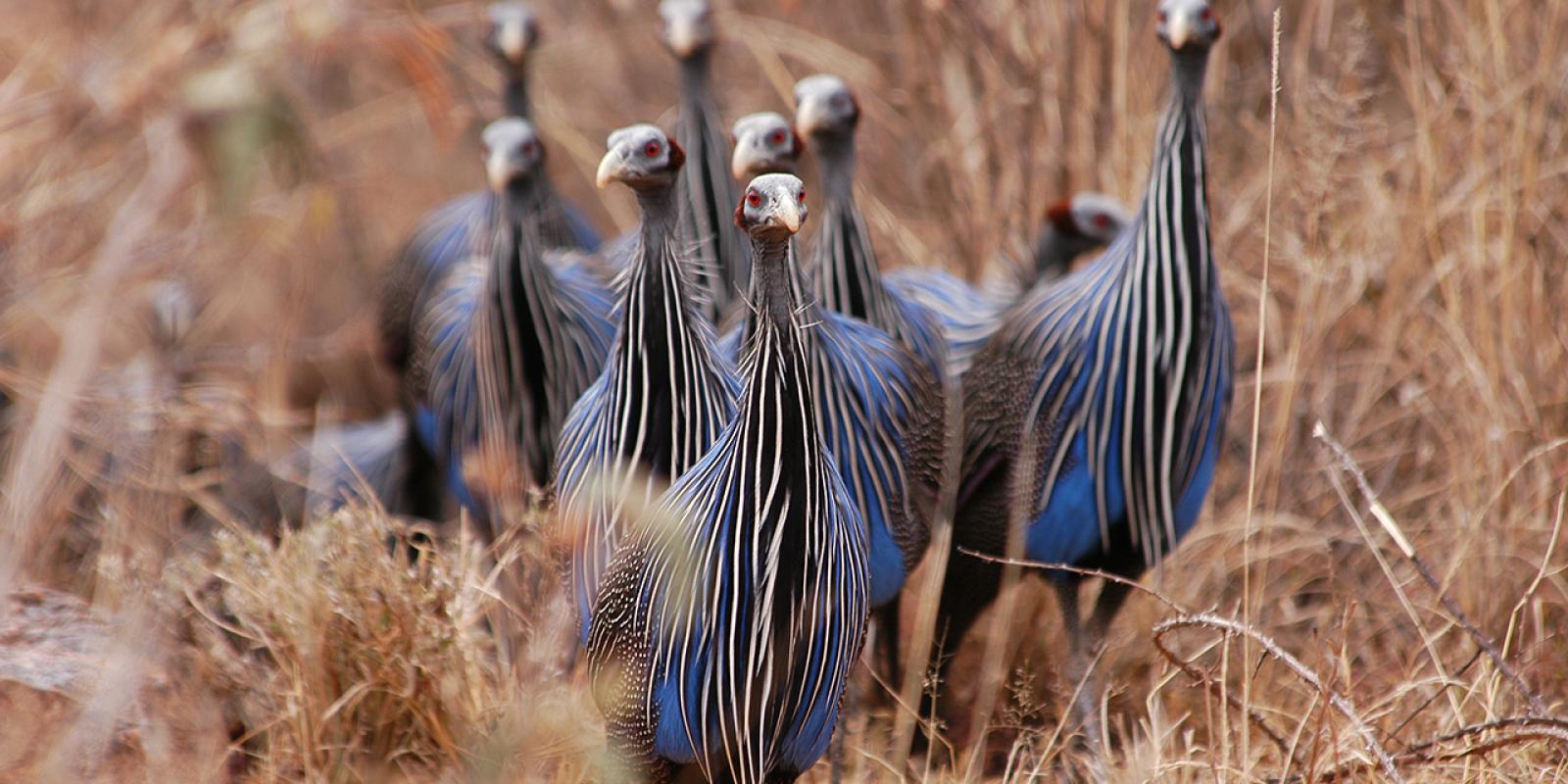 Fact:
Vulturine Guineafowls spend most of the time on the ground and are excellent runners but roost up high during the night.
Habitat:
Dry savannahs and scrublands.
Threats:
Hunting.
Range:
Somalia, Southern Ethiopia, Kenya and Tanzania.
Additional Information:
Their head is bald and resembles like that of a vulture, in which their name was derived from.