Image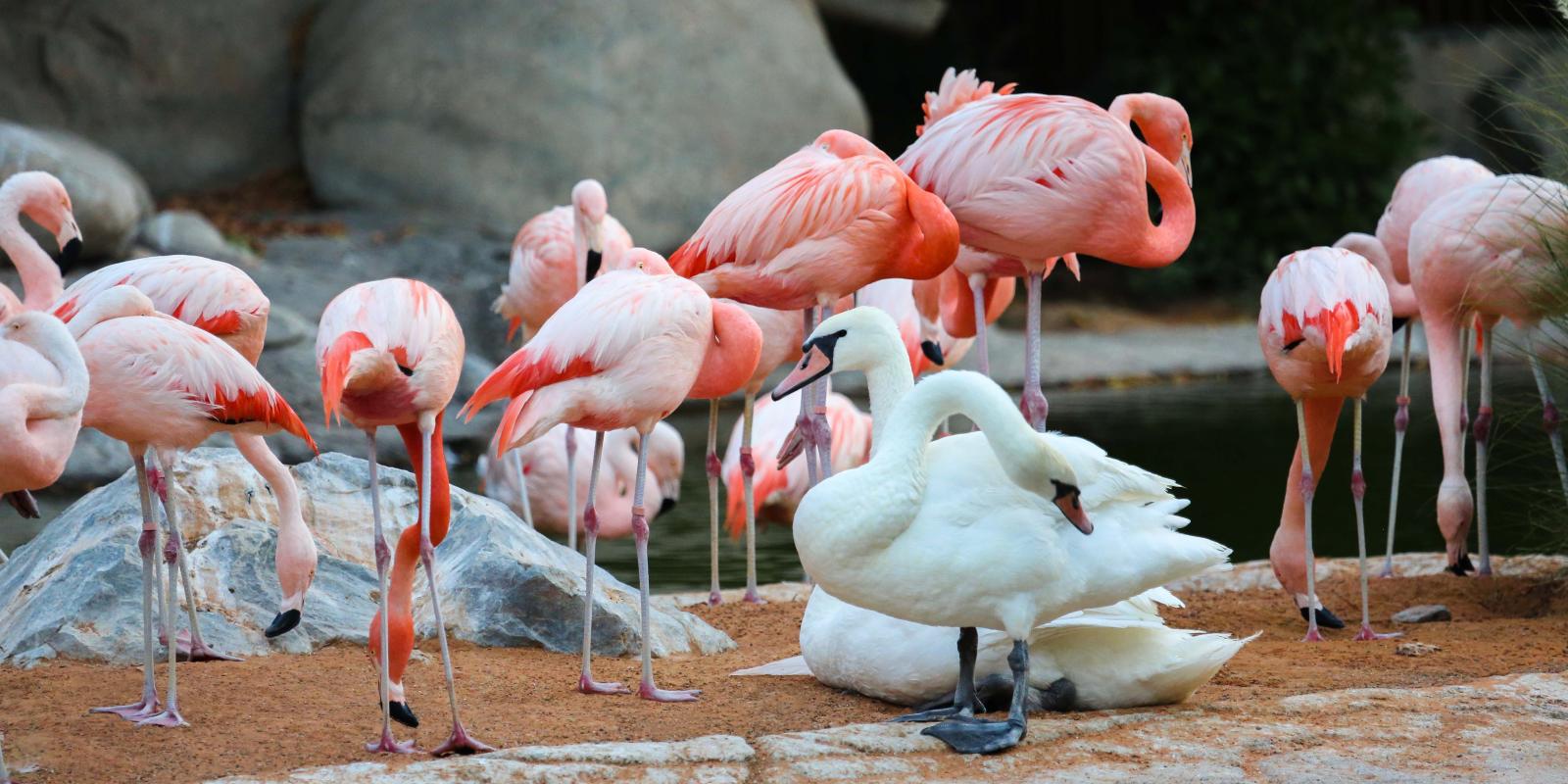 Fact:
They are the smallest of the flamingo family but is believed to be the most numerous. The clearest difference between other flamingos is the more extensive black on the bill.
Habitat:
Inhabits tropical alkaline and saline lakes, and occasionally coastal lagoons.
Threats:
Habitat destruction and exploitation, disturbance.
Range:
Eastern and southern Africa, Pakistan.
Additional Information:
Flamingos feed with their bills upside-down. They tip their head into the water and lter feed using the hair-like adaptations in their upper bill.