Image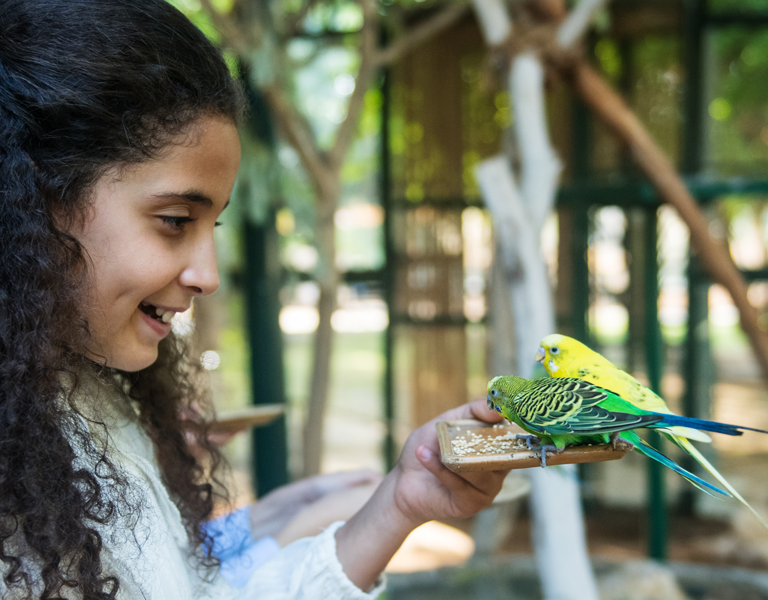 Budgie Feeding
Imagine an army of colorful budgies flying around you? A small plate of seeds in your child's tiny hand can result in an enormous amount of happiness! The budgies feeding experience is one of the children's favorite experiences in our zoo.   
Available : Daily
Time : 2:00 PM - 4:00 PM 
Location: Children's Zoo
Price: 10.50 AED Price including VAT
Please note that all show timings are subject to change or cancellation, kindly contact our Call Centre (800966) to check the availability.
Opening Hours
2:00 PM - 4:00 PM Daily