Image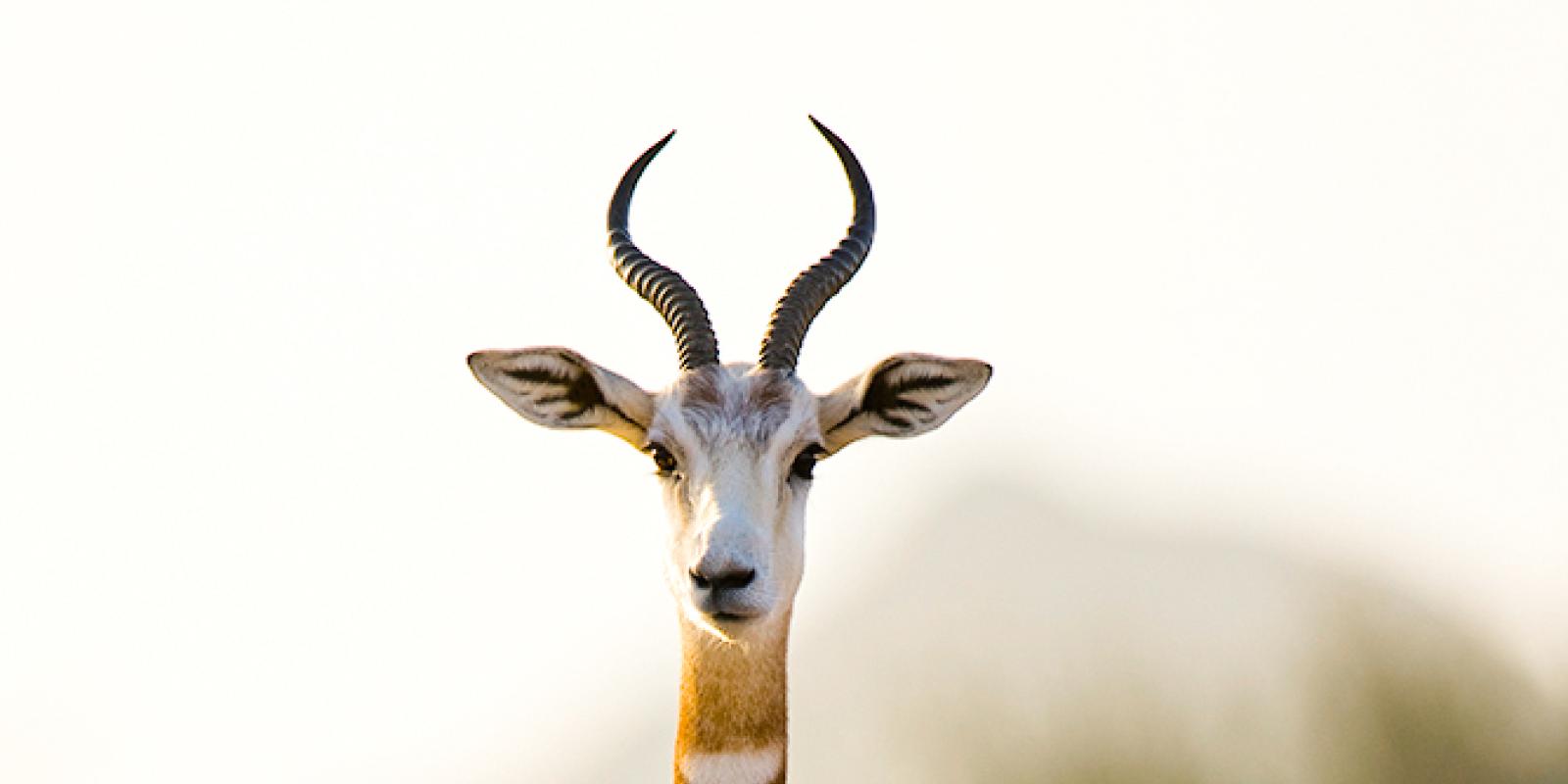 CONSERVING ONE OF THE WORLD'S RAREST GAZELLES
The dama gazelle is one of the world's rarest gazelles with less than 300 animals left in the wild. Its home is the Sahara Desert and bordering grasslands of the Sahel. Over-hunting and habitat loss have caused the disappearance of this graceful gazelle from most of its former range. Al Ain Zoo has several projects related to Dama Gazelle conservation.
CAPTIVE BREEDING
Al Ain Zoo has a significant population of dama gazelles in its care with approximately 80 animals from two subspecies.
EXPERIMENTAL BREEDING RESEARCH
Although there are currently 3 types of Dama Gazelle recognized by scientists some experts believe that they are in fact all the same. Given the extremely low number of dama gazelles left others recommend that they should all be managed as one species rather than being bred separately. Al Ain Zoo is embarking on important research to measure the fitness or health of offspring of addra and mhorr "cross- breeding".
MONITORING AND CONSERVATION RESEARCH
Through its partnership with Sahara Conservation Fund Al Ain Zoo is supporting an important monitoring and research study on one of the largest remaining wild populations of the dama gazelle. With Al Ain Zoo's support SCF has an on-going camera trap study, is carrying out ground searches for Dama Gazelles, is engaging local communities and is monitoring hunting activity.